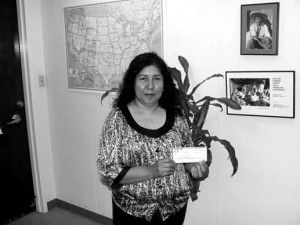 Sometimes, the "smaller" cases provide the best illustration of EJC's value in central Texas.
Our client, Ms. Duran, worked nights, 15 hours a week, cleaning a cell phone store for a janitorial company. The company retained her paycheck claiming it was making her pay for a vacuum cleaner that broke. While Ms. Duran did not think that was fair, she assumed that she would have to accept this deduction of her entire paycheck.
EJC attorney Aaron Johnson informed Ms. Duran of her right to be compensated for work accomplished regardlessof the employer's claim that she owed money for the vacuum cleaner. With a brief phone call to the employer, EJC obtained Ms. Duran's paycheck within a week. When Aaron called Ms. Duran to inform her, she responded with surprise and tears.
Ms. Duran is one of many clients with similar stories that the EJC assists every day by enforcing the basic human – and legal – right of receiving a "fair day's pay for a fair day's work." Sometimes it is as easy as a single phone call. Other times, it requires litigation that can span years. Regardless of which is the case, every time the Equal Justice Center assists a worker with obtaining payment for the work she has performed, it helps restore dignity and fairness to all workers in our community.
The EJC assists every day by enforcing the basic human – and legal – right of receiving a 'fair day's pay for a fair day's work.'