---
Legal Help for Survivors of Sexual Assault
---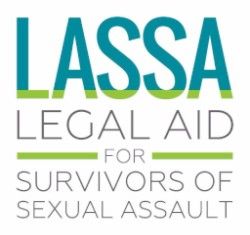 The EJC's project on Legal Aid for Survivors of Sexual Assault is part of a new Texas-wide legal aid program, which is funded and supported by the Texas Access to Justice Foundation.
Sexual Assault and Sexual Harassment: Sexual assault occurs whenever there is unwelcome, coerced or non-consensual sexual activity. It ranges from the extremely violent, such as rape and other non-consensual sexual physical contact, to the more subtle, such as sexual threats and intimidation and sexual harassment.
The EJC's project aims to help survivors of sexual assault recover compensation and gain security in the workplace.  As part of this program, the EJC deploys and expands its employment law expertise to hold employers accountable when the company's employment practices have allowed sexual assault to occur within their business. The EJC also works to empower survivors of workplace sexual assault by helping them secure the compensation and legal remedies they need for their recovery. 
Workplace Safety and Accommodation: Moreover, survivors of sexual assault, wherever it occurs, often face special difficulties sustaining the ongoing employment that is vital to their economic security and recovery.  The EJC's project provides survivors with the legal help they need to maintain secure and productive employment as they cope with and recover from the effects of sexual assault.  
At the same time, the EJC aims to prevent sexual assault in the workplace by engaging constructively and proactively with all employers, their business associations, and their attorneys to encourage all employers to adopt the model safe employment practices.
In addition, the EJC works with other service providers in Texas to provide any additional assistance to survivors of sexual assault may need.
For legal assistance or questions about your rights at work, please call 800-853-4028, or contact the EJC location nearest you.
Notice: This is general information and is not legal advice.