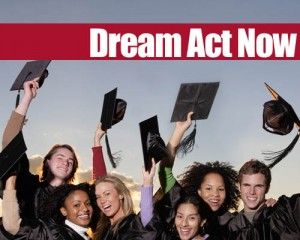 The DREAM Act is our best and only chance to make progress right now toward fixing our broken immigration system. (See more info about the DREAM Act).
Passage of the DREAM Act will all come down to a vote in the U.S. Senate to overcome a Republican filibuster, probably around December 20. That vote will be very close. Texas Senator Kay Bailey Hutchison is a crucial swing vote. She has supported the DREAM Act in the past, but has come under intense anti-immigrant pressure. Please take a moment NOW, to call on Sen. Hutchison to VOTE YES for the DREAM Act. Click here to see several easy ACTION STEPS for contacting Sen. Hutchison.
These action steps can also be used to contact Senators in any state – and contacts in every state are important.