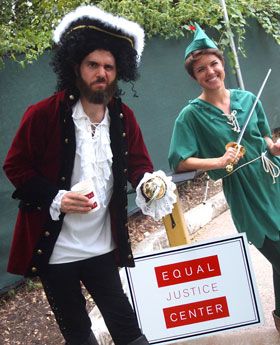 When: 
October 3, 2019
6:30pm - 8:30pm
Where:
Peter Pan Mini-Golf
1207 Barton Springs Rd
Austin, TX 78704
We hope you and your family and friends can join us Oct 3 for: * BBQ from Austin's iconic Franklin Barbecue * Vegetarian fare from Austin's fabulous Taste of Ethiopia * Beer from a leading Austin micro-brewery * All the mini-golf you can play * All the fun you can stand * All the justice you can support.
Entrance/Donation: $25/adult; $5/kids; $20/student;
(free entrance for sponsors' family and friends)
Food and a round of golf included; bottomless beer cup $10.
Even If you can't attend, Consider Donating or Become an Event Sponsor to celebrate your support for the EJC and for workplace justice in our community.
Parking:
Parking wranglers at the Peter Pan Mini-Golf entrance will guide you to event parking.